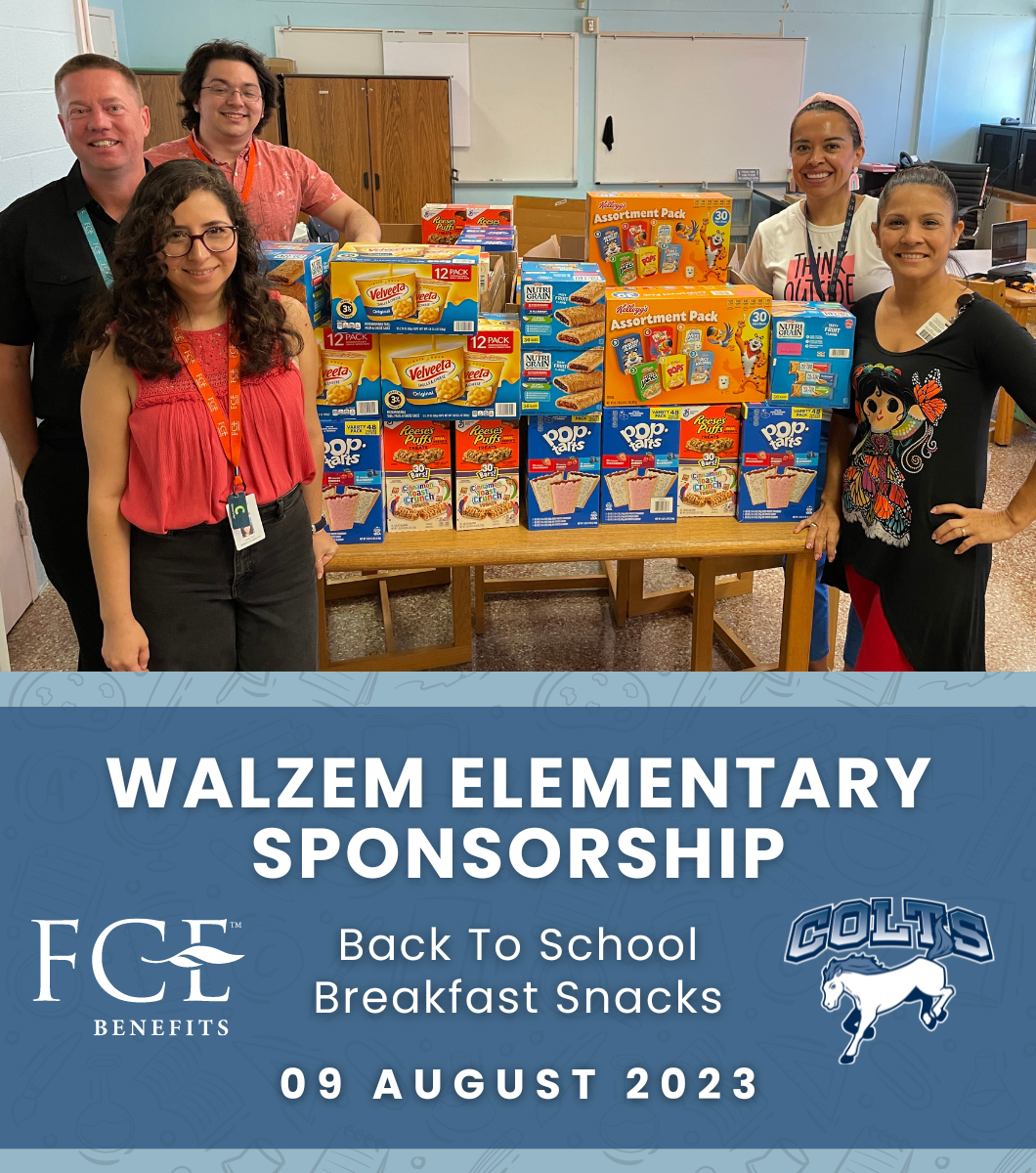 August 9, 2023
2023 Back To School Breakfast Sponsorship
FCE loves supporting our local communities throughout the year. One of our most special partnerships is with our neighboring Walzem Elementary School. We are thrilled to help the children in our community by providing essentials like school uniforms, gym equipment, and breakfast items to help in setting them up for success.
As we kick off the new school year, we are excited to provide breakfast items such as cereal bars, fruit snacks, and granola bars. These items are available to students who arrive after breakfast so that they can start their day off right with a snack.
FCE and our amazing staff are proud to give back each year.